This is a post for all of the no longer "prospective students" but  for the future attendees of some of the best and most elite colleges and universities in the country. I know you all are about to embark on a monthlong breakdown full of college admitted student day trips, getting to know new people and places, [insert college name here] Class of 2019 Facebook group notifications, and most importantly, decisions that are basically going to affect the rest of your lives, and I just wanted to let you all know that I am here for you.
Yes, that's right! Through all of that madness you all have beeing going through, I just wanted to let you all know that I am here to hopefully help you navigate the world of college decision making, and more pressingly, the world of admitted student weekends! It is crazy for me to think about how I went through this process just a measly three years ago, but being that I have hosted several students on this weekend before, I know the ins and outs of how they function. They may seem overwhelming, but if they are accessible to you, I suggest going to all of your prospective colleges' admitted students weekends. They are really there to help you explore different colleges and weigh your options when it comes to choosing your new home for the next four years. Here's what to expect:
1. No matter how you are transporting to the weekend, it will be like the most exciting trip or your life because you are potentially visiting your college. 
Sometimes you can get to these tickets paid for, so make sure to talk to the school's admissions office.
It'll be as exciting as Britney Spears  flight attending on a plane.
2. Introductions will become so second-nature that they will come out when not even warranted.
3. Hosting experiences will be luck of the draw. 
Whichever experience comes your way, don't let it define your entire experience. If you have a good host then, yay! If you don't, don't blame the person, because college is hard.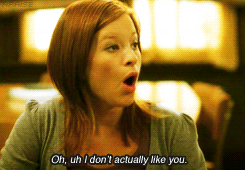 4. There will be TONS of food.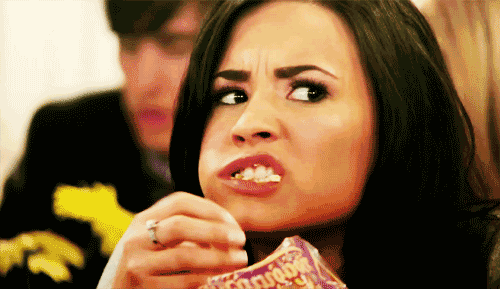 Get ready to gain a pre-freshman fifteen.
5. Sometimes free stuff too….
…and everyone will know you are a prospective student because of it (at Pomona we like to call you Prospies).
6. You will meet lots of new people…
…and sometimes even a future bae…
7. You will probably get to go to your first college party…
…and once again meet another future bae…
8. You will visit classes and either love them…
…or be super confused….
9. You will do some end of the trip last hurrah with the new friends you've made.
10. And overall, if it's the right fit, it will be legendary.