So right now, I'm sitting in the Coop Fountain, attempting to work on the pre-write of my first chapter of my thesis. Scary stuff, right? I've heard it said before that the literature review of any thesis is the most difficult yet fulfilling part of the work: effectively establishing your arguments and your thoughts on paper through establishing a theoretical framework and a foundation in literature is the best way to start the construction of the remainder of the work. Or something like that. 
Telling me to write a theoretical framework for something is like telling a young child they can have an entire candy store. Amazon orders of Foucault, Baudrillard, Farmer and (Audre) Lorde were immediately placed. Old PDFs of Agamben were pulled from the dusty attic which is my Documents folder. Browser histories of years past were scoured for that one article by Boaventura de Sousa Santos – you know, that one that talks about sacrificial genocide in the War on Terror – and for a day (ok, maybe a week), I geeked out in a pile of theory and literature and was more excited for an assignment than I ever have been in my life.
But it hasn't always been fun and games and excitement. Going into senior year, the prospect of writing my thesis was exceptionally terrifying. I was scared – I love to write, sure, but I had never written something that would probably eventually be described as the magnum opus of my collegiate career. Creating original scholarship has oftentimes intimidated me – I'm always afraid that my ideas and thoughts and theories are underdeveloped or not mature enough or not academic enough or just generically inferior to what is already on the intellectual market.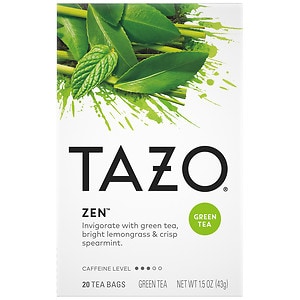 Reflecting back on it now, I don't quite know myself how that fear translated into relatively unbridled excitement. Maybe it's the adrenaline of having something of such importance due, maybe it's my penchant for writing about French political and media philosophy, or maybe (no, probably) it's the number of cups of green tea I've had over the past week that have dully caffeinated my blood for life. The point is, when faced with imposing deadlines and an incredibly challenging train of thought, college has taught me to just keep working through it. Sometimes, working through the fear and the mental stress is scary, hard, and seemingly impossible that it becomes insurmountable. But this time, I feel strangely confident in my passions, interests and ability to reflect my thoughts. At least, I hope.
To all you seniors out there writing your thesis right now – I feel your pain. I feel your stress and your fear and your sleepless nights and your hours in the library, or on JSTOR, or in the lab, or in office hours, or in the Coop drinking green tea. We got this. We'll make it through. After all, what have we been working towards for the past four years? We're all smart, unique individuals with a lot of passion and heart.
Bring it on, thesis. Do your worst.